Katherine Neebe

VP National Engagement and Strategy, Chief Sustainability and Philanthropy Officer

Duke Energy

Roger Martella

Chief Sustainability Officer

GE

Will Teichman

Senior Vice President of Strategic Operations

Kimco Realty

Scott Price

Chief Strategy & Transformation Officer (Retired)

UPS

Leonidas Canellopoulos

Chief Sustainability Officer

TITAN Cement Group

Anna J Siefken

Commercialization Executive

US Department of Energy

Mark Goodwin

President and CEO

Apex Clean Energy

Deborah Lawrence

Professor, Environmental Sciences

UVA

Lars Norell

Co-CEO

Altus Power

Rob Bradley

Managing Director, Climate Change and Sustainability Services

Ernst & Young

Lisa Colosi Peterson

Professor Engineering

UVA

Ed Davis

Consultant, Loans Program Office

US Department of Energy

Lisa Manley

Global Vice President

Mars

Kyle Teamey

Partner

Breakthrough Energy

Ashish Batra

Sr. Director Sustainability, Global Actives and Product Technology R&D

Corteva Agriscience

Mark Lessans

Sr. Director Sustainability and Public Affairs

Johnson Controls

Christopher Smith

Chief Government Affairs Officer

Ford

Alicia Seiger

Managing Director, Stanford Steyer-Taylor Center for Energy Policy and Finance

Stanford

Michael Wironen, PhD

Director of Corporate Engagement for Food & Water

The Nature Conservancy

Dan Needham

Executive Vice President

Nucor Steel

Arsalan Ahmed

Strategic Marketing and Business Analysis Manager

Ecovyst

Lindsey Hall

Head of ESG Thought Leadership

S&P Global Sustainable1

Robert Blue

CEO

Dominion Energy

Carrie Hearne

Associate Director

Virginia Department of Energy

Nate Gorence

Chief of Staff, Acting Chief Marketing Officer

Impossible Foods

Walton Shepherd

Virginia Policy Director, Climate & Clean Energy Program

NRDC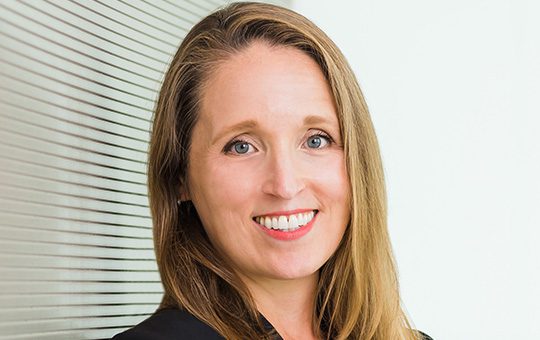 Katherine Neebe
VP National Engagement and Strategy, Chief Sustainability and Philanthropy Officer
Duke Energy
Katherine Neebe serves as vice president of national engagement and strategy, and chief sustainability and philanthropy officer for Duke Energy. She leads Duke Energy's stakeholder engagement efforts to develop solutions to meet customer needs for continued reliable and affordable energy – while simultaneously working to achieve the company's goal of net-zero carbon emissions by 2050.

In addition, Katherine maintains oversight of the Duke Energy Foundation, which provides philanthropic support to help meet the needs of communities where Duke Energy customers live and work.

Katherine joined Duke Energy in August 2020 from Walmart, where she led environmental, social and governance strategy and oversaw stakeholder engagement on behalf of Walmart's sustainability team.

From 2007-2013, Katherine was at the World Wildlife Fund where she managed one of the world's largest corporate-NGO partnerships, a $97 million sustainability-driven initiative with The CocaCola Company focused on water, agriculture and climate, which was active in over 45 countries. Over the past 20 years, Katherine has worked with a wide range of corporate, government and nonprofit organizations. Weaving together her intensive business experience and commitment to social and environmental responsibility, she brings in-depth insight to effective stakeholder engagement and an ability to ground sustainability into actionable terms. Katherine is a First Movers fellow through the Aspen Institute, received her Master of Business Administration from The Darden School at the University of Virginia and holds a Bachelor of Arts in English from Colorado College.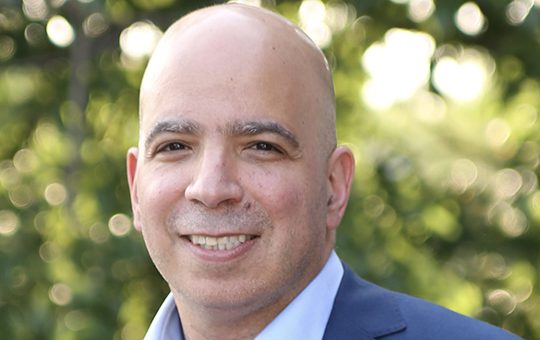 Roger Martella
Chief Sustainability Officer
GE
Roger Martella is GE's Vice President, Chief Sustainability Officer for the General Electric Company. In this role, Roger coordinates GE's mission critical focus on contributing technology and innovation solutions to the global challenges of the energy transition and climate change, precision health, and the future of flight. Roger leads efforts to operationalize the Company's ESG actions and engagement with diverse stakeholders to implement solutions toward these global challenges with the same heightened rigor that GE runs its businesses.

Prior to GE, Roger co-lead Sidley Austin LLP's tier 1 ranked global environmental law and climate change practices. Prior to Sidley, Roger was General Counsel of the U.S. Environmental Protection Agency where he was unanimously confirmed by the United States Senate, and the Principal Counsel for Complex Litigation for the Justice Department's Natural Resources Section. Roger currently teaches a first of its kind International Environmental Law and Justice class at Howard University Law School.

Several ranking organizations have awarded Roger their top ratings and hall of fame recognitions for environmental and climate change law globally and in the United States. Roger has co-authored and edited four books on the intersections of climate change law, international environmental law, human rights, and ESG, including co-editing the recently published Corporate Social Responsibility—Sustainable Business: Environmental, Social and Governance Frameworks for the 21st Century (Wolters Kluwer 2020) and has addressed the United Nations, Congress, and other entities on these topics on many occasions.

He is an active board member of the Environmental Law Institute, the Center for Climate and Energy Solutions (C2ES) and several environmental NGOs, energy think tanks, and "intrapreneurship" organizations and serves on the executive council of both the International Bar Association's and ABA's environmental sections (SEERIL and SEER), where he promoted and helped draft recent presidential-level climate resolutions.

Roger graduated from Vanderbilt Law School, where he was editor in chief of the Vanderbilt Law Review, and Cornell University. He grew up in Norristown, PA, where his family ran a corner Italian bakery.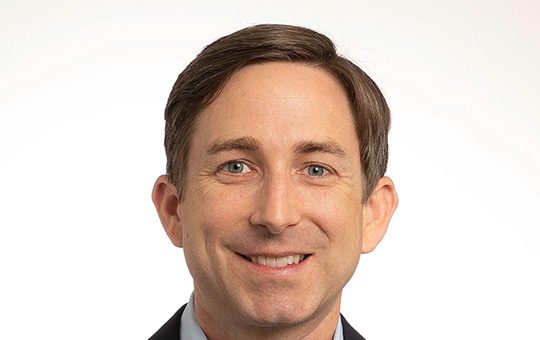 Will Teichman
Senior Vice President of Strategic Operations
Kimco Realty
Will Teichman is the Senior Vice President of Strategic Operations at Kimco Realty, North America's largest public owner and operator of open-air, grocery-anchored shopping centers and mixed-used assets. In his role, Will leads efforts to expand Kimco's capabilities in the areas of Leasing & Retailer Engagement, Strategic Marketing, Innovation, Technology Adoption and M&A Integration.

Will founded and oversees Kimco's ESG program, earning the company membership on the Dow Jones Sustainability and FTSE4Good Indices. Prior to Kimco, Will worked for Target Corporation and advised large real estate portfolio owners as a management consultant.

Will is a graduate of UVA's Darden School of Business and Washington and Lee University. He lives in Charlotte, and currently serves as the Board Chair for ArtPop Street Gallery – a nonprofit focused on making art accessible to everyone in the communities it serves.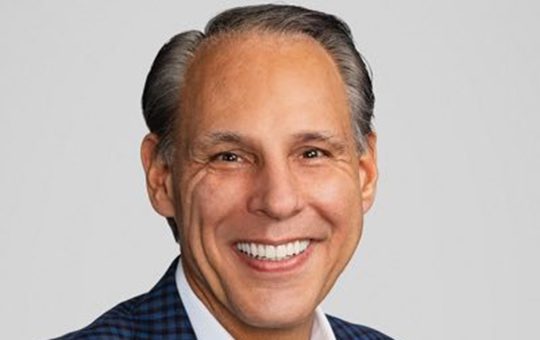 Scott Price
Chief Strategy & Transformation Officer (Retired)
UPS
Scott Price retired from UPS on April 1, 2022 as President of the $20B International Division encompassing 220 countries outside the U.S. The International Division, comprised of five geographical units, employs over 110,000 dedicated service providers.

Scott initially joined UPS in 2017 as Chief Strategy & Transformation Officer leading a US$4B cost reduction program across the enterprise. Scott was previously a senior executive at Walmart and DHL leading international businesses living 25 years outside the U.S. in six countries.

He began his career in Japan with The Coca-Cola Company upon completing his dual-Masters MBA/Asian Studies from the University of Virginia.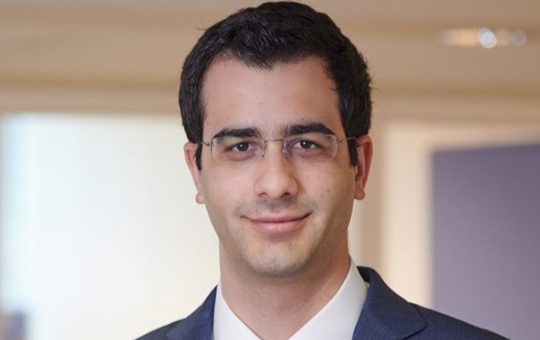 Leonidas Canellopoulos
Chief Sustainability Officer
TITAN Cement Group
Born in 1988 in Athens, Greece, Leonida is Chief Sustainability Officer, Director of Corporate Affairs and executive member of the Board of Directors of TITAN Cement Group. Since 2012, he has covered various roles within the Group's Finance and Strategic Planning functions and has served as Cement Operations Director of the Group's Greek Region. Before that, he worked for Separation Technologies LLC and Alpha Bank.

He is a member of the General Council of the Hellenic Federation of Industries (SEV), the Board of Directors of the Foundation for Economic and Industrial Research (IOBE) and the Board of Directors of Junior Achievement Greece, where he served as treasurer during 2019-2020. He holds a BA in Economics with Honors from Harvard University and an MBA from INSEAD, where he received the Henry II Ford Prize.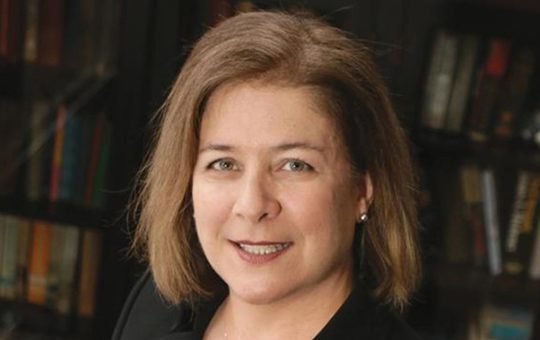 Anna J Siefken
Commercialization Executive
US Department of Energy
Anna J. Siefken, LEED AP BD+C, has spent her career making the business case for energy efficiency, climatetech innovation, and building performance as a means to address the world's energy challenges and the global urgency of climate change. She is currently on leave from Carnegie Mellon University to serve as Commercialization Executive with DOE's Office of Technology Transitions.

Anna served as the inaugural Executive Director of The Wilton E. Scott Institute for Energy Innovation at CMU. She guided the Institute's efforts to develop breakthrough technologies that will have meaningful impact and accelerate the transition to a sustainable, low carbon energy future. During her tenure, Anna worked to develop Pittsburgh's regional energy- and climatetech ecosystem; start-ups that she supported captured $313M in follow-on funding.

In 2020, Anna was appointed Ambassador - Clean Energy Education and Empowerment (C3E) by the U.S. Energy Secretary. Before joining CMU in 2016, Anna was Pittsburgh 2030 District Director and VP of Strategic Engagement for one of the largest chapters of the U.S. Green Building Council. Prior to that role, she was a Principal at ICF, and Global Product Merchant for Energy and the Environment at The Home Depot HQ. Anna is a graduate of Duke University.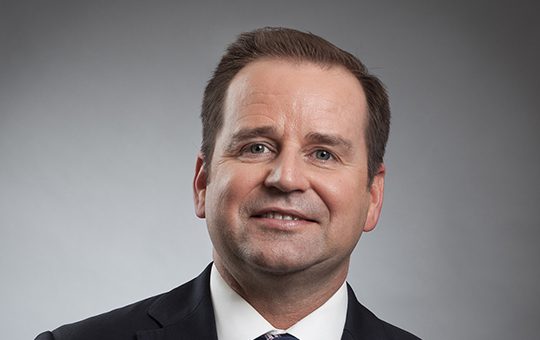 Mark Goodwin
President and CEO
Apex Clean Energy
Mark has spent more than twenty years of his career in the renewable energy sector. As CEO of Apex Clean Energy, Mark leads the execution of corporate strategy. Since Apex's founding, he has built a team of more than 300 professionals focused on creating customized clean energy solutions for businesses, government, utilities, and others.

With Apex's core values as a driving force, Mark has overseen the implementation of more than 7.5 GW of wind and solar energy facilities representing $10 billion of investment. He previously served as president and COO of Apex from 2009 to 2016. Mark serves on the board of the American Clean Power Association (ACPA).

From 2005 to 2009, he was a director at Horizon Wind Energy/EDPR. Prior to Horizon, Mark worked for the North American sales subsidiary of Vestas Wind Systems. Mark is a former naval officer and helicopter pilot. He holds a BS in aerospace engineering from the U.S. Naval Academy and an MBA from the Kellogg Graduate School of Management.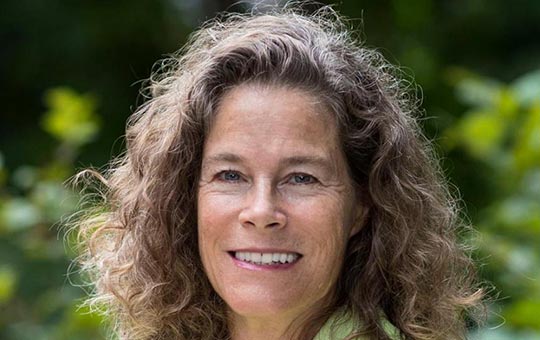 Deborah Lawrence
Professor, Environmental Sciences
UVA
Deborah Lawrence, Ph.D., is a Professor of Environmental Sciences at the University of Virginia. Her research focuses on the links between tropical deforestation and climate change. She has spent the past twenty-five years doing field-based research in Indonesia, Costa Rica, Mexico and Cameroon.

Most recently, she has been using global climate models to explore the cumulative effect of tropical land use decisions, exploring the climate impact of land allocation among food crops, biofuels and forests across the globe. Professor Lawrence and her students conduct interdisciplinary research with partners in hydrology, atmospheric science, economics, anthropology, ethics, engineering, and law to understand the drivers and consequences of land use change. This work has gained her a Sustainability Science Award from the Ecological Society of America, a Guggenheim Fellowship, a Jefferson Science Fellowship from the National Academy of Sciences, and a Fulbright Scholarship.

She was a post-doctoral fellow at Harvard University, earned her Ph.D. (Botany) at Duke University, and received a B.A. (Biological Anthropology) from Harvard University. Current research addresses the challenge of understanding and minimizing climate impacts from forest use in the tropics and around the globe.

In 2009-2010, Professor Lawrence served as Science Advisor in the Office of Environment and Global Change and the Office of the Special Envoy for Climate Change at the US Department of State. Focusing on tropical forests and climate change, she participated in the international negotiations of the United Nations Framework Convention on Climate Change (UNFCCC), supported the US delegation to the World Bank Forest Carbon Partnership Facility and Forest Investment Program, and was part of several inter-agency missions on reducing emissions from deforestation and degradation (REDD+) in Indonesia and Southeast Asia.

She also served as the point of contact for the Group on Earth Observations (GEO) with a focus on the Forest Carbon Task. She worked with State, US Agency for International Development, US Forest Service and Department of the Treasury on issues regarding the Tropical Forest Conservation Act, mission program development for the sustainable landscapes program, and congressional issues relating to tropical forests.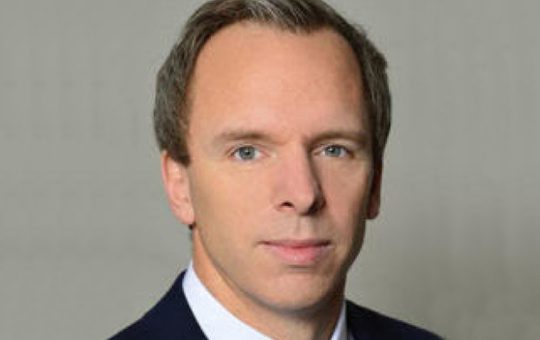 Lars Norell
Co-CEO
Altus Power
Before co-founding Altus, Lars was a Principal and Managing Director at Cohen & Company, where he served as Head of Capital Markets and subsequently led the Alternative Assets effort. Prior to joining Cohen & Company in February of 2006, Lars was a Managing Director and Co-Head of U.S. Structured Credit Products at Merrill Lynch. Before that, he was a Vice President and investment banker in the Credit Products Group at Credit Suisse.

Lars began his career as an attorney at Cadwalader, Wickersham & Taft in 1998. Educated in Europe and the U.S., Lars has a bachelor's degree in finance from the International University of Monaco in France and received a J.D. from the University of Virginia School of Law.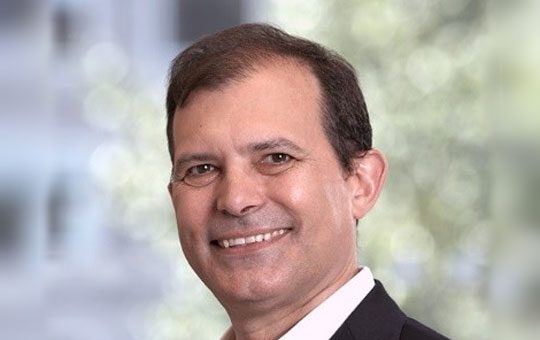 Rob Bradley
Managing Director, Climate Change and Sustainability Services
Ernst & Young
Rob has 25 years of professional experience in sustainability services, particularly with respect to climate change. As a Managing Director for EY's US CCaSS practice, he provides leadership and climate expertise to drive EY's climate change and decarbonization solution development for clients.

He has played key roles over the past two decades in the development of climate policy and action in the European Union, the United States and the UNFCCC regime, and provided strategic advice to partners across six continents.

Before joining EY, Rob provided advisory support to the NDC Partnership—a global coalition of 120 countries and 80 international institutions coordinating their support to developing countries and major emerging economies in driving their climate action.

Prior to his role at the NDC Partnership, Rob worked for the government of the United Arab Emirates. In that capacity he built a team of Emirati negotiators and played a key role in the development of the Paris Agreement on Climate Change and the Sustainable Development Goals.

He has also led the International Climate Policy work for the World Resources Institute, a global think tank; advised the European Commission on the design of the European Emission Trading System; and testified to Congress on topics including China's climate action and the trade implications of carbon policy.

Rob has a Bachelor of Science degree in Physical Sciences from the University of London (University College) and a Master of Science degree in Environmental Sciences from the University of East Anglia.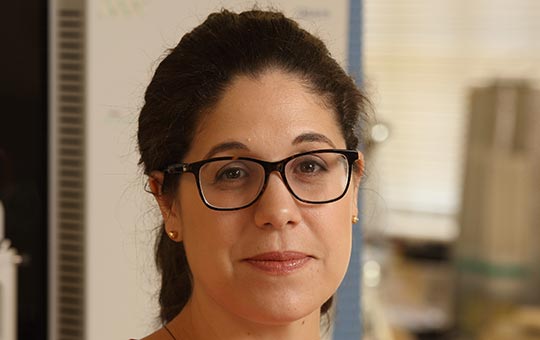 Lisa Colosi Peterson
Professor Engineering
UVA
Lisa Colosi Peterson is a Professor of Civil and Environmental Engineering at the University of Virginia (UVA). She holds a BS in Biological Engineering from Cornell University and an MS and Ph.D. in Environmental Engineering from the University of Michigan.

She joined the UVA faculty in 2008. Her research and teaching focus on the sustainability interactions of water and energy systems, using a mix of experimental and systems-level modeling research most notably life cycle assessment (LCA) and techno-economic assessment (TEA). She is founding director of the UVA LCA Lab (in 2010) and the UVA Decarbonization Academy (in 2022). Her work accounts for more than 50 peer-reviewed articles and nearly 3300 citations. She is an associate editor for the ASCE Journal of Environmental Engineering.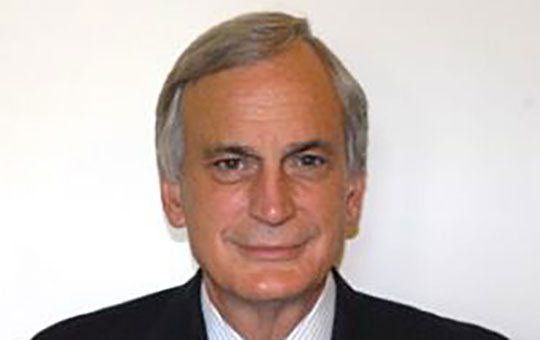 Ed Davis
Consultant, Loans Program Office
US Department of Energy
Edward Davis is an outreach and business development consultant for the U.S. Department of Energy's Loan Programs Office (LPO), where he works with clean energy projects that are interested in applying for or have applied for loans and loan guarantees. Mr. Davis is a senior nuclear industry consultant with over 40 years of nuclear industry experience in a number of senior management roles, including engineering, business development, project finance, marketing, strategic planning as well as governmental affairs.

In his long career, Mr. Davis has developed a wide range of knowledge on energy and environmental issues both domestic and internationally and has a keen understanding of governmental policymaking, regulatory compliance, state rate making, as well as legislative and political affairs.

Currently, Mr. Davis serves as President and Managing Director of the Pegasus Group where he is responsible for providing strategic consulting services to a wide range of clients in the energy and electric utility industries as well as Federal agencies in a number of strategic areas.

Mr. Davis is a subject matter expert in his field and has testified before Congress and State Public Utility Commissions on nuclear energy issues.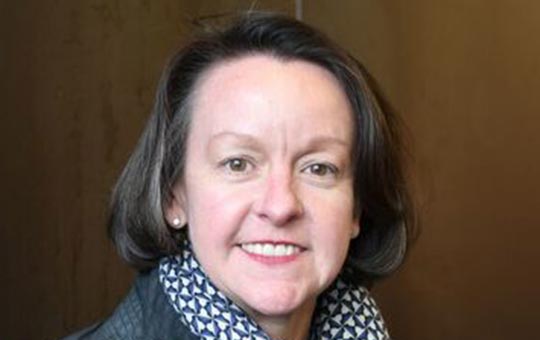 Lisa Manley
Global Vice President
Mars
Lisa Manley is Global Vice President of Sustainability at Mars. She oversees the Thriving People portfolio of initiatives, which includes respecting human rights, increasing incomes for smallholder farmers and unlocking opportunities for women.

Lisa joined Mars in 2017 to refine and help launch the Sustainable in a Generation Plan. Since its launch, she has focused on building momentum through distinct sustainability strategies, dynamic communications, strategic NGO partnerships, diverse stakeholder engagements and visible leadership.

Lisa has worked on sustainable business strategy, communications and stakeholder engagement for the past 20 years. She is recognized externally as a leader in sustainability, speaking regularly in stakeholder forums and publishing viewpoints on relevant issues.

She's worked in-house at The Coca-Cola Company in the United States and Europe and served as a consultant to numerous Fortune 100 companies – always focused on integrating social and environmental sustainability into business strategy. In her career, Lisa has shaped globally recognized initiatives on climate action, water stewardship, sustainable packaging, diversity & inclusion, and unlocking opportunities for women.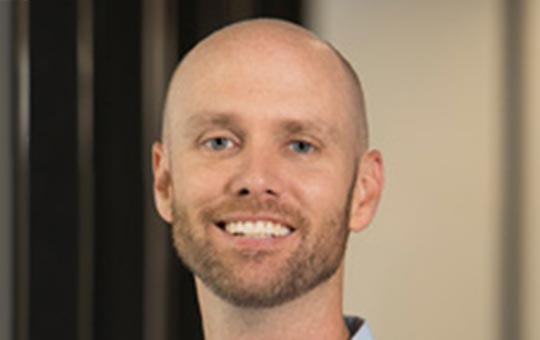 Kyle Teamey
Partner
Breakthrough Energy
Kyle is an investor and entrepreneur with additional experience in national security. Prior to joining BEV, Kyle was on the investment team at In-Q-Tel (IQT). Kyle developed IQT's Industry 4.0 investment theme, which encompassed energy, materials, manufacturing, and logistics. While at IQT, he also served as an Executive in Residence for Columbia Technology Ventures.

Before IQT, Kyle was an entrepreneur with companies and funds to include Liquid Light (CO2 utilization), Redpoint Ventures, Switch (energy projects), and Dunia Frontier Consultants (international finance consulting). While working at DARPA, Kyle co-developed TiGR situational awareness software, which was spun out as Ascend Intel and was acquired by General Dynamics. He also served on active duty in the U.S. Army and is currently a reserve officer.

Kyle holds a B.A. in Environmental Engineering from Dartmouth College, a M.A. in International Finance and Energy Policy from Johns Hopkins University School of Advanced International Studies, and a M.S. in Materials Science from Columbia University. He is an inventor on 25 issued US patents and has been published in journals ranging from Topics in Catalysis to Military Review.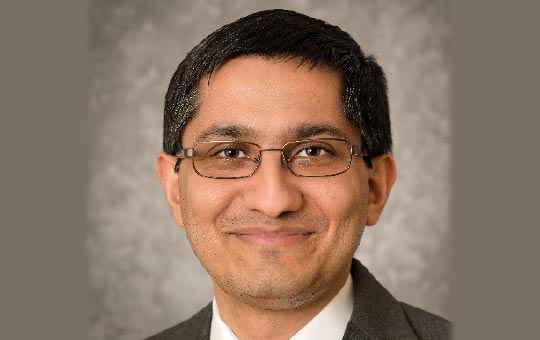 Ashish Batra
Sr. Director Sustainability, Global Actives and Product Technology R&D
Corteva Agriscience
Ashish Batra is currently the Global Leader for Actives and Product Technology (APT) R&D and also the Sustainability Lead for Corteva Agriscience R&D. In his APT R&D role, Ashish is accountable for the end-to-end discovery, technology development, deployment and support for crop protection products from discovery to manufacturing for the Crop Protection Business Unit. In his role as the Sustainability Lead for Corteva Agriscience R&D, he is responsible for driving sustainability into R&D functions, aligning R&D and corporate sustainability goals and objectives, and partnering with External Affairs on sustainability programs and communications

Ashish began his career with The Dow Chemical Company in 2005 and was involved with several strategic Dow Elastomers R&D projects and application developments. In 2010, he joined and later became the leader of the Dow Agrosciences Actives to Products (A2P) R&D Formulation Process Development group in Indianapolis and worked on formulation process development and technology transfer of multiple formulations across pipeline molecules, business portfolios and novel delivery systems.

In 2014, Ashish took an assignment in Performance Plastics in Bahia Blanca, Argentina to gain exposure to a manufacturing. He returned to Indianapolis to assume the role of Global Improvement Leader leading the Formulations and Packaging Technology Center with Dow AgroSciences. Following the DowDuPont merger in 2017, Ashish was named the Global Synthesis Leader within Manufacturing Technology and subsequently the Director for Manufacturing Science and Technology leading a global team to develop, transfer, implement, maintain and improve process technologies for crop protection products in all regions of the world. In 2020, he assumed the leadership of Product and Process Technology R&D leading a global team with end-to-end accountabilities for development, deployment and support for crop protection products. He was named to his current role in 2021.

Ashish is a certified six-sigma Black Belt Project Leader and received a bachelor's degree in Chemical Engineering from the Indian Institute of Technology (IIT), Bombay, and a doctoral degree in Chemical Engineering from Cornell University. Ashish has submitted 30 patent applications and has 24 granted US patents and 18 external publications. He was the recipient of the AIChE Industrial Progress Award in 2016.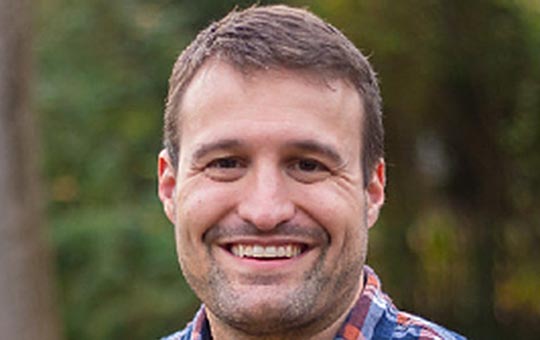 Mark Lessans
Sr. Director Sustainability and Public Affairs
Johnson Controls
Mark Lessans leads Johnson Controls' strategy to reduce its Scope 3 emissions and address other key performance indicators for meeting customer demands for the company's sustainability solutions. A thought leader in building decarbonization, Mark works with product teams to roadmap solutions that address this mega trend, and engages with external stakeholders to advance JCI's vision for a net zero buildings future.

Prior to Johnson Controls, Mark has held roles at Trane Technologies, the U.S. Department of Energy, and the Alliance to Save Energy. He earned his undergraduate degree in Architecture from the University of Maryland and Master's in Engineering Management from George Washington University.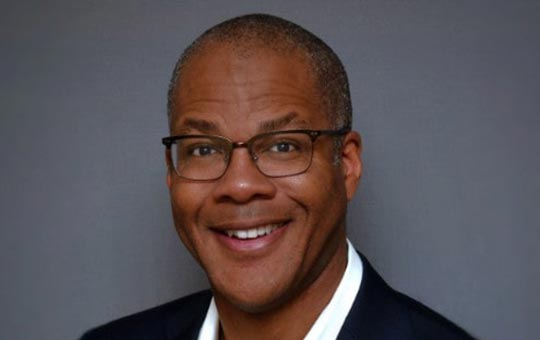 Christopher Smith
Chief Government Affairs Officer
Ford
Christopher Smith was named Ford's chief government affairs officer in March 2022. He leads a global team that is constantly enhancing the company's expertise and influence in legislation and policy vital to the Ford+ plan for growth and value creation. Rapidly evolving policy priorities include areas such as connectivity, electric vehicles and digital services, and are intended to benefit customers, society and the environment, among other stakeholders.

Smith reports to Steven Croley, Ford's chief policy officer and general counsel. For four-plus years prior to Ford, Smith was senior vice president, Policy, Government and Public Affairs – a function he created – at Cheniere Energy, the world's second-largest liquefied natural gas operator. In that role, Smith led the incorporation of climate principles into Cheniere's business model and helped modernize related federal regulations.

From 2009 to 2017, Smith served in the U.S. Department of Energy during the Obama Administration, finally as assistant secretary for fossil energy. Earlier in his career, Smith held managerial and analytical positions at Chevron and analytical roles at Citibank and JPMorgan in New York City and London.

Smith earned a bachelor's degree in engineering management and mechanical engineering from the U.S. Military Academy at West Point, beginning his career as an officer in the U.S. Army. He has a master's degree in Business Administration from the University of Cambridge in England and a degree in applied mathematics from American Public University.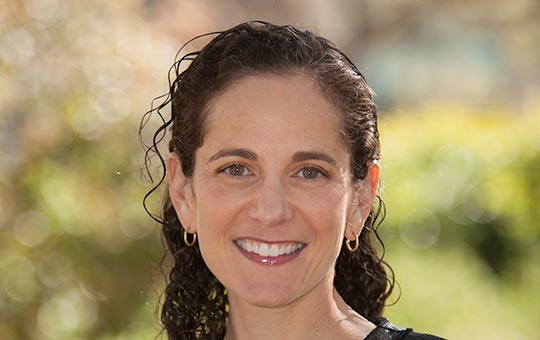 Alicia Seiger
Managing Director, Stanford Steyer-Taylor Center for Energy Policy and Finance
Stanford
Alicia Seiger is a lecturer at Stanford Law School and leads sustainability and energy finance initiatives at Stanford Law, Graduate School of Business, and the Doerr School for Sustainability. Alicia has served as an advisor to the Governors of California and New York, the New York State Comptroller, and numerous pension fund, endowment, and family office CIOs on the topics of climate risk, opportunity, and resiliency.

Curious about sustainability since the early 1990s, Alicia has designed and executed climate and energy strategies for businesses, foundations, investors, and NGOs for over two decades. She has led on the management teams of multiple startups, including at TerraPass, a pioneer of the US voluntary carbon offset market, and Flycast Communications, one of the world's first web advertising networks. She serves on the boards of Ceres and PRIME Coalition, PG&E's Sustainability Advisory Council, and co-founded Stanford Professionals in Energy (SPIE).

Her first book, "Settling Climate Accounts: Navigating the Road to Net Zero" considers the rise of carbon accounting in the context of the last three decades of global climate action, examines the rough edges of Net Zero in practice, and makes recommendations for the road ahead. Alicia received her BA from Duke University in a self-designed curriculum focused on environmental science and policy and cultural anthropology, and earned her MBA at the Stanford Graduate School of Business.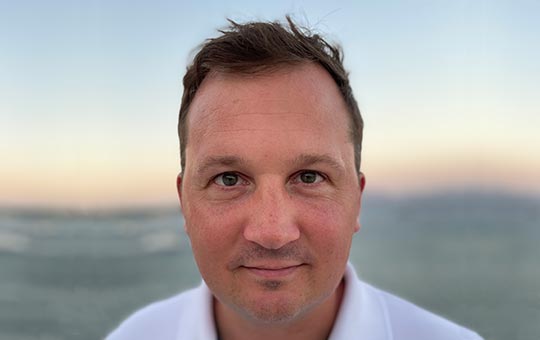 Michael Wironen, PhD
Director of Corporate Engagement for Food & Water
The Nature Conservancy
Michael Wironen is the Director of Corporate Engagement for Food & Water at The Nature Conservancy. In this role he provides strategic leadership and technical advice to maximize the impact of TNC's collaborations with leading companies in the agri-food, freshwater, and fisheries sectors.

He has led technical collaborations with companies such as Syngenta, Walmart, McDonald's, Nestle, and AB InBev, including place-based projects in Africa, Asia, and the Americas. As a scientist, Dr. Wironen has contributed to numerous academic and technical publications in sustainability science and was a lead author on TNC's Foodscapes: Toward Food System Transition report.

Prior to joining TNC, Dr. Wironen worked as a sustainability consultant for a private firm based in New York City, advising public- and private-sector clients on climate change mitigation & adaptation, sustainability strategy, and large-scale infrastructure investments.

He holds a PhD in Natural Resource Sciences from the University of Vermont, a MS in Sustainability Science from Lunds Universitet, and a BS in Physical Geography from McGill University.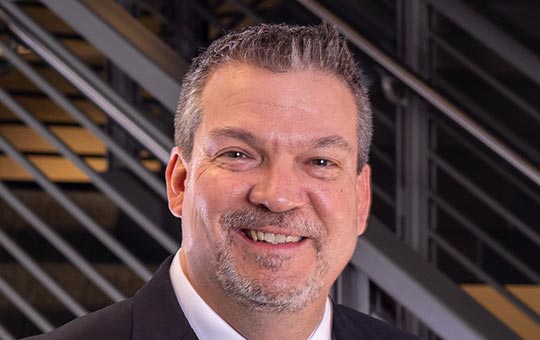 Dan Needham
Executive Vice President
Nucor Steel
Dan Needham is the Vice President and General Manager at Nucor Steel Indiana.

Dan began his career with Nucor in 2000 as Controller at Nucor Steel Hertford County. In 2002, he transferred to Nucor Steel Decatur as Controller; in 2004 he transferred to Nucon Steel as Manager of their Commercial Business Group; and in 2008 he transferred to Nucor Steel Utah as Controller.

In 2011, Dan was promoted to General Manager at Nucor Steel Connecticut and in 2014 transferred to Nucor Steel Utah where he served as Vice President and General Manager until 2019, when he was named Vice President and General Manager of Nucor Steel Indiana.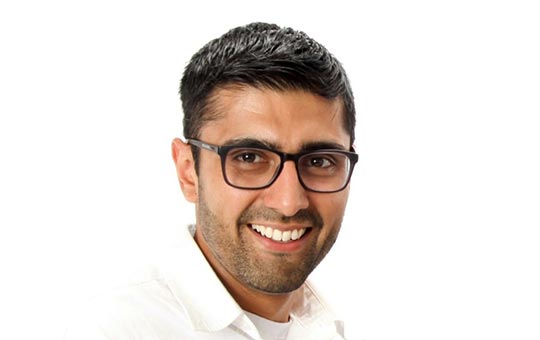 Arsalan Ahmed
Strategic Marketing and Business Analysis Manager
Ecovyst
Arsalan Ahmed is the Strategic Marketing and Business Analysis Manager at Ecovyst, a chemical catalyst and services company. In his role, Arsalan is responsible for corporate strategy and inorganic growth including M&A. During his tenure at Ecovyst, he led the initiative to transform the company (previously called PQ Corporation) to focus on green technologies (Ecovyst) including renewable energy, circular plastics, EV and carbon capture through divestments, acquisitions and rebranding.

Arsalan has spent over 9 years in the chemical industry with various leading companies including DuPont and Eastman in product management, marketing and strategy. During his time at DuPont, he led the effort to transform polyurethane products to low GWP (Global Warming Potential) formulations. At Eastman he spearheaded product development to reformulate agrochemicals additives to become free of aromatics.

He received his MBA from The Darden School of Business, holds an undergraduate degree in Mechanical Engineering from University of Michigan.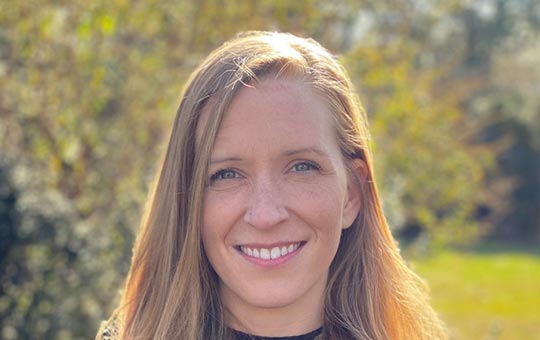 Lindsey Hall
Head of ESG Thought Leadership
S&P Global Sustainable1
Lindsey Hall is Head of ESG Thought Leadership at S&P Global Sustainable1, where she co-hosts the ESG Insider podcast and co-leads the ESG Research Lab.

She started her career as a financial journalist writing for various Financial Times publications in London before joining S&P Global, where she spent a decade covering financial news and regulation as a reporter and editor.

Lindsey graduated from the University of Virginia in 2006 and got her Masters from the London School of Economics.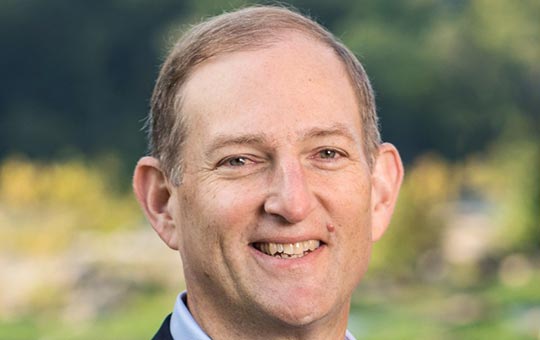 Robert Blue
CEO
Dominion Energy
Robert M. Blue is chair, president, and chief executive officer of Dominion Energy.

Blue became chair of the Dominion Energy board of directors in April 2021. Before becoming CEO and president in October 2020, Blue was Dominion Energy's executive vice president and co-chief operating officer, and president-Dominion Energy Virginia, the company's vertically integrated electric utility in Virginia and North Carolina.

Blue joined Dominion Energy in 2005 and has held a succession of services and operational executive roles since his promotion to officer in 2007, including vice president-State and Federal Affairs; senior vice president-Public Policy and Corporate Communications; senior vice president-Regulation, Law, Energy Solutions, & Policy; and president-Dominion Virginia Power.

Prior to joining Dominion Energy, Blue served as counselor to the Governor and director of policy for Virginia Governor Mark Warner and as an attorney at Hogan & Hartson.

Blue has been a board member of a wide range of community and industry organizations, including the Nuclear Energy Institute. He currently serves on the board of directors for the Edison Electric Institute and the Institute of Nuclear Power Operations. He is a member of the boards of the AEGIS Insurance Services, Inc., the Federal Reserve Bank of Richmond, the Greater Washington Partnership, Sports Backers, and Communities in Schools of Virginia, as well as the University of Virginia's Board of Visitors.

Blue is a graduate of the University of Virginia and Yale Law School. He also earned his master's degree in business administration from the University of Virginia's Darden School of Business.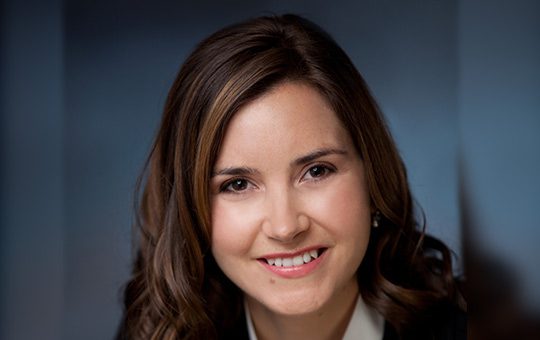 Carrie Hearne
Associate Director
Virginia Department of Energy
Carrie Hearne serves as Associate Director at the Virginia Department of Energy. In addition to overseeing much of the renewable energy division's operations, her role includes advancing equity and access within Virginia's energy system and providing technical assistance to local governments throughout the Commonwealth. Projects include setting up a new Low-to-Moderate Income (LMI) Solar Fund; ensuring broad access to shared solar programs; assessing impacts on the energy transition within historically economically disadvantaged communities; and working to implement key state and federal programs.

Originally from rural West Virginia, Carrie moved to Virginia in 2019 after working for over a decade on clean energy policy and sustainable business operations in Portland, Oregon.

Carrie holds an MBA in sustainable systems from Presidio Graduate School and a Bachelor's degree from Earlham College. She serves on the Board of Directors for the Virginia Renewable Energy Alliance and lives in a solar-powered home in Richmond, Virginia, with her two dogs Timber and Odie.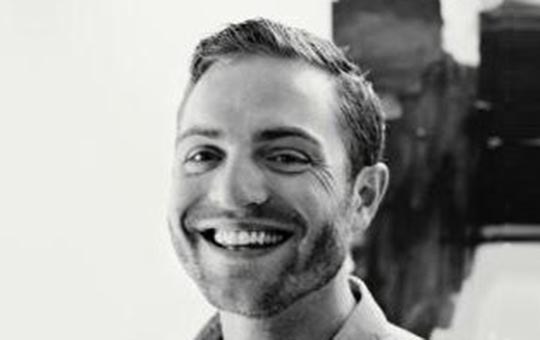 Nate Gorence
Chief of Staff, Acting Chief Marketing Officer
Impossible Foods
Nate Gorence currently serves as Chief of Staff for Impossible Foods, the world's leading technology enabled food company aiming to transform the global food system and reduce the impact of climate change by making the world's most delicious, nutritious, and sustainable meat from plants. As a member of the executive leadership team, Nate helps lead all strategy and execution across the entire organization as Impossible navigates hyper-growth. Additionally, he currently heads Impossible's marketing function.

Nate's career has focused on climate-focused technology development and investments. He led several tech investment vehicles and programs for Gates Ventures, Bill Gates' private office. He also served as a Technology-to-Market Advisor for Advanced Research Projects Agency – Energy (ARPA-E), a semiautonomous arm of the Department of Energy that invests $300 million a year in high risk but potentially transformational clean energy technologies. There he guided the commercialization activities for a $80+ million early-stage technology portfolio, resulting in several commercial products.

Early in his career, he served as Associate Director for a leading think tank in Washington, DC, leading various aspects of strategy, research design, analysis, policy development, and advocacy related to a broad range of clean energy and environmental issues.

Nate holds a BA from Dartmouth College and an MBA from Yale University. He resides in San Francisco but gets out to fly fish as much as he can.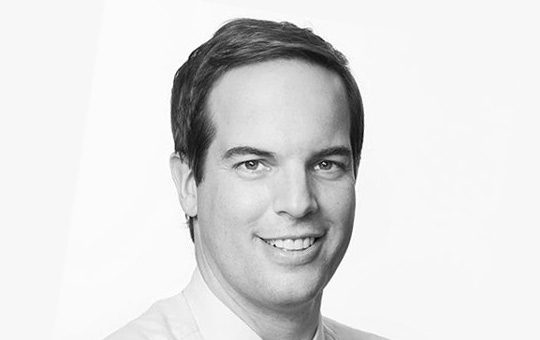 Walton Shepherd
Virginia Policy Director, Climate & Clean Energy Program
NRDC
Walton Shepherd partners with policy-makers and policy-drivers to center Virginia's climate action on the most commonsense, effective solutions available, primarily energy efficiency and electrification, and on the panoply of policy reforms needed to fully unlock them.

His climate work commenced over a decade ago in his home state of West Virginia, working in local renewable energy development and electric utility business model reform. He graduated from Hamilton College with a useless major in American Studies, and he later obtained a JD and an MBA at his home state alma mater of West Virginia University.

Prior to his climate action work, Walton was a schoolteacher in the Appalachian mountains of Georgia, and before that he worked in book publishing in New York City.

In his spare time, he and his dog Blanche hike, bike, and paddle Richmond, National Forests, and state parks.