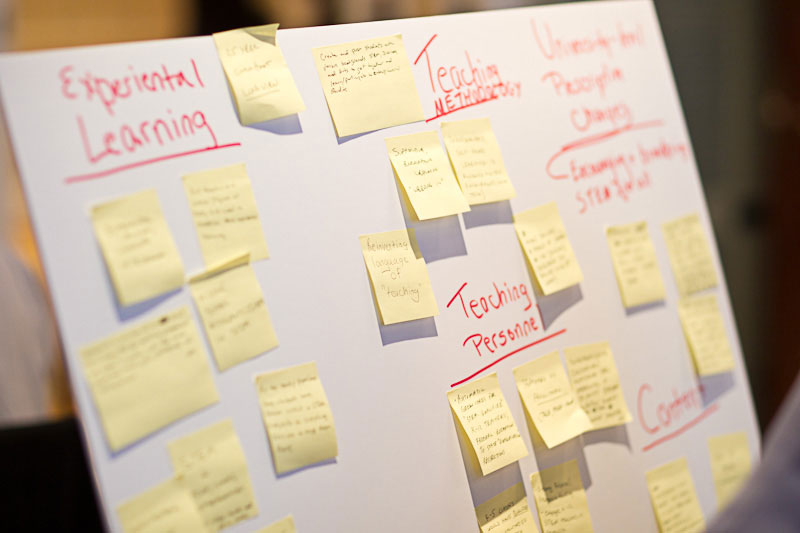 The Declaration of Principles was written to serve as a broad, conceptual framework for institutions and policymakers, both public and private. The drafters envision the Declaration as a launching point for deeper discussions and additional output over the years to come that will seek to further empower entrepreneurs and innovators. A first set of initiatives, including targeted research, public engagement, and action-oriented events, was agreed upon and is outlined below.
Research Agenda
---
The Batten Institute has committed to pursue a robust research agenda around the education system, which was identified by the Delegates as the first priority of the seven Principles. Focusing on the question of "how can our education system better inspire and equip students to engage in innovative and entrepreneurial pursuits?", the following tasks will be undertaken:
Data collection and field investigations
Briefings, reports and other publications
A Policy Playbook for public and private leaders
Guided by ongoing feedback from the Delegates, partners and other stakeholders, future research in the coming years will look to address pertinent issues within the other six Principles as well.


Public Engagement
---
Through various media channels, the Declaration of Principles and the forthcoming output will be disseminated to the public to inspire a broader discussion and gather additional feedback and ideas.
Events
---

As the research agenda and broader conversations continue, the Batten Institute will plan to host additional action-oriented events that will convene stakeholders to evaluate progress made and set new agendas and goals going forward.